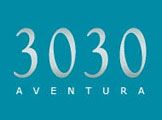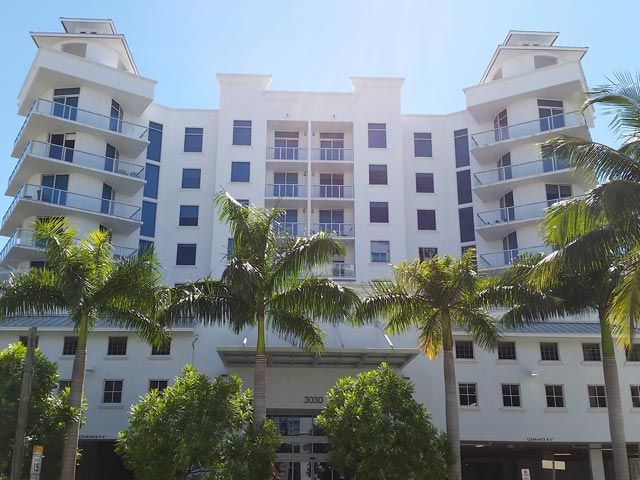 Apartments in Building:
45
Developer:
Jose Saal, Mark Rousso & Lauris Boulanger
Building Details & Policies
Long-term rentals only
Rental Policy:

2 times a Year, 6 Months minimum

Lease after Purchase:

Okay To Lease 1st Year

Pet Policy:

Possible Restrictions
Apartment Mix in 3030 Aventura
Total

45

Studios

1 Bed

2 Bed

3 Bed

4+ Bed
Maintenance: $0.50 per sq.ft. / $5.38 per m2
Actual maintenance per unit may vary
Developer:
Jose Saal, Mark Rousso & Lauris Boulanger
Request Information
0 En Venta





Pending Sales in 3030 Aventura

These are recent sales that have not closed. The final sales prace will be published after the property closed.

0 En Renta

Please note!!!

Seasonal rentals are possible at 3030 Aventura, however availability is limited. According to condominium policies the minimum rental period at 3030 Aventura is 6 Months. For stays of less than 6 months, please visit our list of Miami Condos that allow short term rentals.

Estadistica

FusionCharts will render here

Average Sales Prices by Units in

Average Asking Price vs Average Sold Price in

Vendido

Vendido en los ultimos 12 meses

Miami Residence Chart will render here

Floor Plans

3030 Aventura Floor Plans

3030 Aventura offers 45 residences in 7 stories with different floorplans ranging in size from to sqft. plus large balconies. These are configured in one, two, three and four bedroom layouts.

Town House

Residences on floor 3

Residences on floors 4-5

Residences on floors 6-7

Use our interactive

site plan above

or select a residence from the

table below

to access its floor plan.
0
Apartamentos en venta
Desde $0 Hasta $0
Mantenimiento:

0.50 per ft2 ($ 5.38

Contruido en:

2007

_MR_UNITS:

45

Pisos en el Edificio:

7

Tamaño:

0 - 0 pies cuadrados/metros cuadrados (0 - 0) m2

Arquitectura:

Kobi Karp

Constructora:

Jose Saal, Mark Rousso & Lauris Boulanger
3030 Aventura condos for sale and rent
The seven-story building will exude the look and feel of a charming, yet statuesque single-family estate. Located on the newly renovated 188th Street, in the heart of downtown Aventura, residents of 3030 Aventura will be steps away from the city's elementary school, new contemporary recreation center and Aventura Mall. South Florida's major airports are also just minutes away.
Only forty-five exclusive residences are available for discerning homeowners.
Vaulted lobby with imported marble and exotic wood finishing
Sun Deck with large pool and spa and covered terraces
State-of-the-art fitness center
24-hour security
Concierge
Valet parking
Three next-generation elevators
State-of-the-art fire and smoke protection system
Assigned covered parking.
 
For any questions about Aventura Real Estate contact Miami Residence Realty - Aventura Real Estate Agent.
Call today 305-751-1000
Le respondemos sus preguntas, contactenos
Llame hoy 305 751-1000
Haga su pregunta 3030 Aventura?
Contactenos