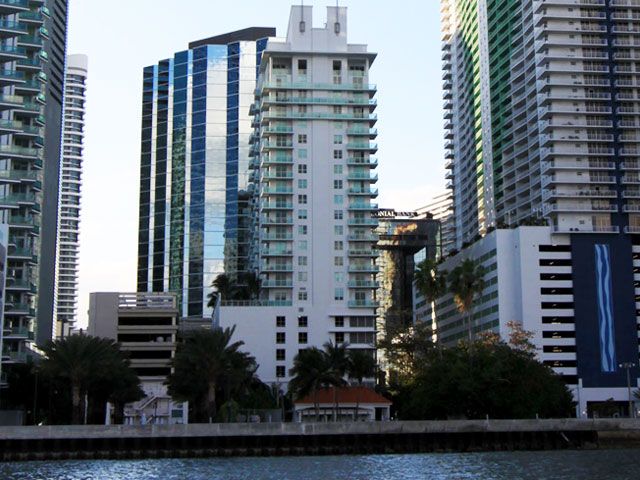 Apartments in Building:
137
Developer:
H&H Development
Architect:
Cohen, Freedman & Encinosa
Building Details & Policies
Long-term rentals only
Rental Policy:

Once a Year, 1 Year minimum

Lease after Purchase:

Okay To Lease

Pet Policy:

Possible Restrictions
Apartment Mix in Solaris
Total

137

Studios

0

1 Bed

45

2 Bed

92

3 Bed

0

4+ Bed

0
Maintenance: $0.75 per sq.ft. / $8.07 per m2
Actual maintenance per unit may vary
Developer:
H&H Development
Architect:
Cohen, Freedman & Encinosa
Request Information
0 En Venta





Pending Sales in Solaris

These are recent sales that have not closed. The final sales prace will be published after the property closed.

1 En Renta

Please note!!!

NO vacation stays, seasonal or short-term rentals are allowed at Solaris. The minimum rental period at Solaris, according to condominium policies, is 1 Year. For stays of less than 6 months, please visit our list of Miami Condos that allow short term rentals.

2 Dormitorios en renta Solaris

| | | | | | | | | |
| --- | --- | --- | --- | --- | --- | --- | --- | --- |
| | 1009 | 2/2 | 1,145 pies cuadrados/metros cuadrados (106m2) | $3,900 | Unfurnished | | $3 ( $37) | |

Estadistica

FusionCharts will render here

Average Sales Prices by Units in Solaris

Average Asking Price vs Average Sold Price in Solaris

Vendido

Vendido en los ultimos 12 meses

Miami Residence Chart will render here

Floor Plans

Solaris Floor Plans

Solaris offers 137 residences in 22 stories with different floorplans ranging in size from to sqft. plus large balconies. These are configured in one, two, three and four bedroom layouts.

Residences on floors 7-22

Penthouses on floor 23

Use our interactive

site plan above

or select a residence from the

table below

to access its floor plan.
0
Apartamentos en venta
Desde $0 Hasta $0
1
Apartamentos en Renta
Desde $3,900 Hasta $3,900
Mantenimiento:

0.75 per ft2 ($ 8.07

Contruido en:

2006

_MR_UNITS:

137

Pisos en el Edificio:

22

Tamaño:

0 - 1,145 pies cuadrados/metros cuadrados (106 - 106) m2

Arquitectura:

Cohen, Freedman & Encinosa

Constructora:

H&H Development
Solaris at Brickell Condo Residences
Solaris at Brickell is an attractive 22 story condominium high-rise located on the bayfront in the desirable Brickell Financial District of Miami. Solaris at Brickell represents all the elements which combine to make Miami real estate so attractive; with condominiums boasting a high level of luxury, a wealth of resort-style amenities, and a sweeping panoramic vista which encompasses the Atlantic Ocean, Biscayne Bay, and Miami's skyline.
Brickell Luxury Condominiums
Solaris at Brickell was constructed in 2006 to host 138 condominiums. Condos for sale in Solaris at Brickell are available as one- and two-bedroom apartments which are finished to the exceptionally high standards of contemporary interior design. A typical Solaris condo for sale will feature a light-filled open floor plan, floor-to-ceiling windows, a spacious balcony, stainless steel appliances, granite counters, and marble bathrooms.
Solaris at Brickell Amenities
This chic high-rise lifestyle would not be complete without resort-style amenities synonymous with the Miami oceanfront, and Solaris at Brickell has a variety of offerings for residents' entertainment. Notable additions include a refreshing swimming pool, a well-equipped fitness center, lounge, bar, billiards table, state-of-the-art entertainment center, and tropically-landscaped sun deck.
Around Solaris at Brickell
Solaris at Brickell perfectly balances the relaxing Miami oceanfront lifestyle with quick access to the vibrant urban amenities on offer in this world-class international city. Brickell itself has a thriving shopping, dining and entertainment scene which is threatening to dethrone South Beach as the go-to neighborhood for upscale Miami nightlife, whilst a short drive to the wider area of South Florida makes this an ideal location to enjoy Miami's hottest neighborhoods.
Why Brickell?
Brickell is a contemporary city center, constructed by some of the most famous names in Miami real estate development. Modern interiors feature the sleek fixtures and fittings synonymous with the luxury oceanfront lifestyle, whilst the central location puts the best of Miami at your fingertips. The gorgeous panorama of Biscayne Bay completes the setting, whilst incredibly reasonable real estate valuations make this the ideal neighborhood for investors and live-in buyers alike.
Le respondemos sus preguntas, contactenos
Llame hoy 305 751-1000
Haga su pregunta Solaris?
Contactenos