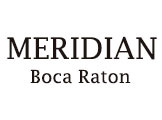 Apartments in Building:
31
Building Details & Policies
Long-term rentals only
Rental Policy:

2 times a Year, 6 Months minimum

Lease after Purchase:

Okay To Lease 1st Year

Pet Policy:

Maximum 20 Lbs, Possible Restrictions
Apartment Mix in Meridian
Total

31

Studios

0

1 Bed

0

2 Bed

10

3 Bed

21

4+ Bed

0
Maintenance: $1.09 per sq.ft. / $11.73 per m2
Actual maintenance per unit may vary
Request Information
1 for Sale

2 Bedroom Units for Sale in Meridian

Apt
Bed/ Baths
Living Area
Price
Furniture
Listed on
$ per ft2 (m2)
402
2/2
3,084 ft2 (287m2)

$2,150,000

2%

$2,100,000

Unfurnished
$697 ($7,504)





Pending Sales in Meridian

These are recent sales that have not closed. The final sales prace will be published after the property closed.

0 for Rent

Please note!!!

Seasonal rentals are possible at Meridian, however availability is limited. According to condominium policies the minimum rental period at Meridian is 6 Months. For stays of less than 6 months, please visit our list of Miami Condos that allow short term rentals.

Statistics

FusionCharts will render here

Average Sales Prices by Units in Meridian

Average Asking Price vs Average Sold Price in Meridian

SOLD

Miami Residence Chart will render here
1
Condos for Sale
from $2,150,000 to $2,150,000
Maintenance:

1.09 per ft2 ($ 11.73

Built in:

2007

Units in Building:

31

Floors in Building:

5

Condo Sizes:

0 - 3,084 ft2 (287 - 287) m2

Architect:

n/a

Developer:

n/a
The Meridian Condos in Boca Raton, FL
The Meridian is a 5-story luxury waterfront condominium in Boca Raton, directly across from the South Beach Pavilion and a walking distance from the Intracoastal. Many of the 31 units feature private terraces enjoying expansive oceanfront views of the Atlantic Ocean. Unit owners will find designer influences around every corner, including gracious main living areas featuring 10-foot ceilings, state-of-the-art appliances and fixtures throughout, and hurricane-resistant impact glass.
The Meridian Amenities:
Resort-style pool
First-class fitness room
State-of-the-art media room
Concierge services
For any questions about contact us
Call today 305 751-1000
Any questions about Meridian?
Contact our