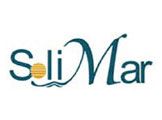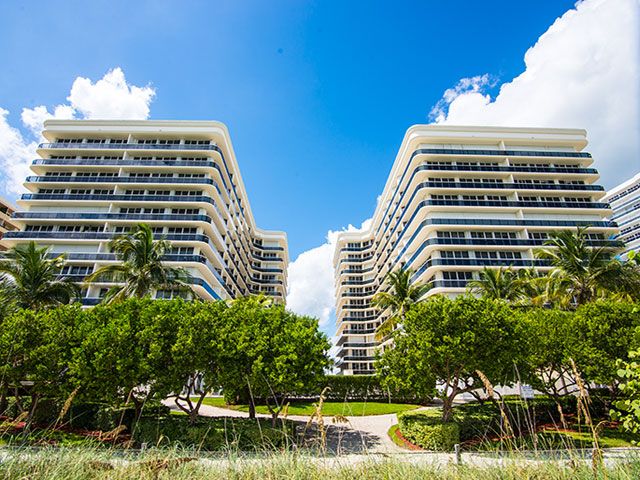 Apartments in Building:
218
Building Details & Policies
Long-term rentals only
Rental Policy:

2 times a Year, 6 Months minimum

Lease after Purchase:

Okay To Lease

Pet Policy:

Maximum 20 Lbs, Possible Restrictions
Apartment Mix in SoliMar
Total

218

Studios

0

1 Bed

0

2 Bed

107

3 Bed

108

4+ Bed

3
Maintenance: $0.43 per sq.ft. / $4.63 per m2
Actual maintenance per unit may vary
Request Information
1 for Sale

2 Bedroom Units for Sale in SoliMar

| | | | | | | | | |
| --- | --- | --- | --- | --- | --- | --- | --- | --- |
| | NPHG | 2/2 | 1,500 ft2 (139m2) | $1,350,000 | n/a | | $900 ($9,688) | |





Pending Sales in SoliMar

These are recent sales that have not closed. The final sales prace will be published after the property closed.

3 for Rent

Please note!!!

Seasonal rentals are possible at SoliMar, however availability is limited. According to condominium policies the minimum rental period at SoliMar is 6 Months. For stays of less than 6 months, please visit our list of Miami Condos that allow short term rentals.

2 Bedroom Units for Rent in SoliMar

Apt
Bed/ Baths
Living Area
Rent
Furniture
Listed on
$ per ft2 (m2)
NPHJ
2/2.5
1,650 ft2 (153m2)

$5,800

11%

$6,500

Furnished
$4 ( $38)

3 Bedroom Units for Rent in SoliMar

Apt
Bed/ Baths
Living Area
Rent
Furniture
Listed on
$ per ft2 (m2)
N2-E
3/2.5
2,210 ft2 (205m2)

$14,500

Furnished
$7 ( $71)
NPHH
3/2.5
1,900 ft2 (177m2)

$11,500

4%

$11,000

Unfurnished
$6 ( $65)

Statistics

FusionCharts will render here

Average Sales Prices by Units in SoliMar

Average Asking Price vs Average Sold Price in SoliMar

SOLD

Miami Residence Chart will render here
1
Condos for Sale
from $1,350,000 to $1,350,000
3
Condos for Rent
from $5,800 to $14,500
Maintenance:

0.43 per ft2 ($ 4.63

Built in:

2002

Units in Building:

218

Floors in Building:

12

Condo Sizes:

0 - 2,210 ft2 (139 - 205) m2

Architect:

n/a

Developer:

n/a
SoliMar condo for sale and rent, Surfside real estate
SoliMar Contemporary Building
SoliMar is a modern mid-rise condominium complex located on the oceanfront in picturesque Surfside, FL. A SoliMar condo for sale boasts the perfect location to truly capture the idyllic Miami oceanfront lifestyle, with direct access to 400 feet of pristine beach, a broad range of resort-style amenities, and a gorgeous panoramic vista over beautiful Biscayne Bay, the Atlantic Ocean, and Miami's skyline.
SoliMar Luxury Condominiums
SoliMar is comprised of two twin towers which each host just 110 condominiums over 12 storeys, offering an exclusive collection of spacious one-, two- and three-bedroom units. SoliMar is a contemporary residential complex which was completed in 2002, where a typical SoliMar condo for sale boasts the chic fixtures and fittings at the height of contemporary interior design trends, including light-filled open floor plans, floor-to-ceiling windows, and generous balconies.
SoliMar Amenities & Facilities
SoliMar invites residents to enjoy a full range of modern resort-style amenities, which perfectly compliment the idyllic oceanfront lifestyle synonymous with Miami real estate. Notable additions on offer in SoliMar include a heated swimming pool, a well-equipped fitness center, private cabanas, and numerous state-of-the-art community rooms. SoliMar employs a complete assortment of professional service staff, ensuring that residents get the care and attention they deserve in order to live the relaxing Miami condo lifestyle.
Around SoliMar
SoliMar is a fantastic representation of Miami real estate, where residents have effortless access to South Florida's favorite neighborhoods. Residents are within walking distance of the restaurants, retail outlets and entertainment venues of upscale Bal Harbour, have a short drive to vibrant South Beach (20 minutes) and downtown Miami (25 minutes).
Why Surfside
Surfside has all the characteristics which makes Miami real estate so popular with buyers and investors: a gorgeous oceanfront setting, dynamic urban amenities, and a central location with quick access to all of South Florida. Surfside represents the quieter side of Miami Beach, where the beach life is a peaceful transition from South Beach, yet remains perfectly located for easy access to the vibrant nightlife of thriving Miami.
For any questions about Surfside Real Estate contact Miami Residence Realty - Surfside Miami Real Estate Agent.
Call today 305-751-1000
For any questions about Surfside Real Estate contact Miami Residence Realty - Surfside Miami Real Estate Agent.
Call today 305-751-1000
For any questions about contact us
Call today 305 751-1000
Any questions about SoliMar?
Contact our