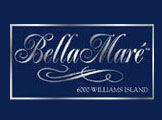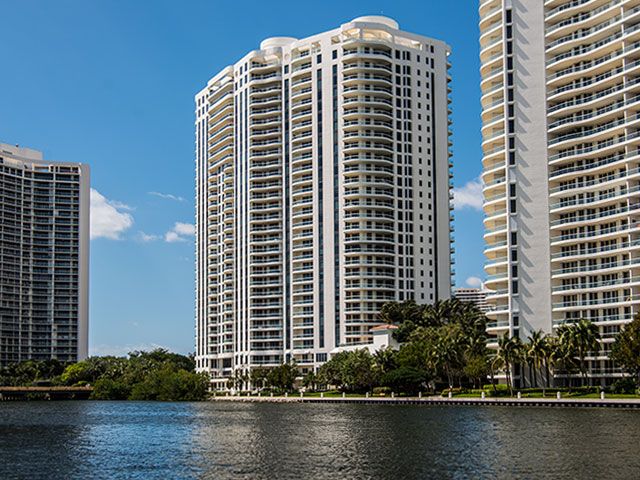 Apartments in Building:
218
Architect:
Robert Swedroe
Building Details & Policies
Long-term rentals only
Rental Policy:

2 times a Year, 6 Months minimum

Lease after Purchase:

Okay To Lease 1st Year

Pet Policy:

Maximum 20 Lbs, Possible Restrictions
Apartment Mix in Bella Mare Williams Island
Total

218

Studios

8

1 Bed

0

2 Bed

7

3 Bed

115

4+ Bed

88
Maintenance: $0.70 per sq.ft. / $7.53 per m2
Actual maintenance per unit may vary
Architect:
Robert Swedroe
Request Information
3 for Sale

3 Bedroom Units for Sale in Bella Mare Williams Island

Apt
Bed/ Baths
Living Area
Price
Furniture
Listed on
$ per ft2 (m2)
608
3/4.5
4,005 ft2 (372m2)

$2,695,000

4%

$2,800,000

Unfurnished
$673 ($7,243)
306
3/2
1,586 ft2 (147m2)

$1,350,000

Furnished
$851 ($9,162)

5 Bedroom Units for Sale in Bella Mare Williams Island

Apt
Bed/ Baths
Living Area
Price
Furniture
Listed on
$ per ft2 (m2)
PH4
5/6.5
6,377 ft2 (592m2)

$24,900,000

20%

$19,900,000

Furnished
$3,905 ($42,029)





Pending Sales in Bella Mare Williams Island

These are recent sales that have not closed. The final sales prace will be published after the property closed.

1 for Rent

Please note!!!

Seasonal rentals are possible at Bella Mare Williams Island, however availability is limited. According to condominium policies the minimum rental period at Bella Mare Williams Island is 6 Months. For stays of less than 6 months, please visit our list of Miami Condos that allow short term rentals.

4 Bedroom Units for Rent in Bella Mare Williams Island

Apt
Bed/ Baths
Living Area
Rent
Furniture
Listed on
$ per ft2 (m2)
1801
4/5.5
4,109 ft2 (382m2)

$21,500

14%

$25,000

Unfurnished
$5 ( $56)

Statistics

FusionCharts will render here

Average Sales Prices by Units in Bella Mare Williams Island

Average Asking Price vs Average Sold Price in Bella Mare Williams Island

SOLD

Miami Residence Chart will render here
3
Condos for Sale
from $1,350,000 to $24,900,000
1
Condos for Rent
from $21,500 to $21,500
Maintenance:

0.70 per ft2 ($ 7.53

Built in:

2005

Units in Building:

218

Floors in Building:

30

Condo Sizes:

0 - 6,377 ft2 (147 - 592) m2

Architect:

Robert Swedroe

Developer:

n/a
Bella Mare at Williams Island Aventura
Bella Mare is a modern condominium high-rise idyllically located on the waterfront in exclusive Williams Island, FL. Designed by celebrated architect, Robert Swedroe, and completed in 2005, Bella Mare represents all the elements which make Miami real estate so successful: offering condominiums at the height of luxury, with a wealth of resort-style amenities, and picturesque views of the Intracoastal Waterway, the Atlantic Ocean, and gorgeous Sunny Isles skyline.
Bella Mare Luxury Condominiums
Bella Mare hosts 215 luxury residences over 30 storeys, offering a broad variety of spacious floor plans ranging from two-bedroom units up to expansive five-bedroom duplex penthouses. A typical Bella Mare condo for sale will boast the high-end fixtures and fittings synonymous with a contemporary residential building of this caliber, offering the pinnacle of luxury, design and functionality to perfectly compliment the desirable Miami condo lifestyle.
Bella Mare, Williams Island 6000 amenities:
Magnificent views of the Intracoastal & Ocean
Key access, high-speed elevator opens to private entry lobby.
Luxury custom cabinets
Under-cabinet lighting
Gaggenau gas or electric cooking center
Large Jacuzzi
Twenty-four hour staffed front desk security & valet
Closed circuit surveillance system
Concierge services
Social Room provides a comfortable atmosphere, complete with bar, kitchen, well appointed furnishings and an exceptional view overlooking the Bay
State of the art private facility in building, fitness center with locker rooms with sauna and steam
Surround sound theatre with tiered seating
Bella Mare Amenities & Facilities
Bella Mare invites residents to enjoy a full compliment of resort-style amenities to perfectly accentuate the Miami oceanfront lifestyle, with notable additions including a refreshing swimming pool, a health spa, state-of-the-art social rooms, a well-equipped fitness center, and well-manicured grounds designed by an award-winning landscape architect. Professional and friendly service staff ensure life at Bella Mare is effortless, giving residents the freedom to simply enjoy the idyllic waterfront lifestyle. The exclusive, private-gated Williams Island community offers so much more beyond the doors of Bella Mare, with communal swimming pools, marina and yacht clubs, tennis facilities, and a golf course.
Around Bella Mare
The exclusive getaway of Williams Island creates the relaxing waterfront home life one associates with Miami real estate, whilst the central location puts the best of South Florida within easy access. Residents of Bella Mare have a few-minute drive to the gorgeous beaches of Sunny Isles Beach and the vibrant restaurants, retail outlets and entertainment venues of Aventura. Upscale Bal Harbour is just 15 minutes away, whilst world-famous South Beach and dynamic downtown Miami are just 30 minutes away by car.
Why Williams Island
Williams Island is a highly-exclusive island community, centrally located for quick access to the best of South Florida. Hosting just eight condominium buildings, the island is a relaxing getaway reserved for a discerning clientele. The idyllic waterfront ensures each Williams Island condo for sale boasts the panoramic views synonymous with Miami oceanfront real estate, whilst these contemporary residences ensure each home is finished to the exquisite standards of modern-day interior design.
Williams Island community features:
Island Club
Williams Island Spa  
North Marina  
South Lagoon Marina & Yacht Club  
Williams Island Tennis Club  
Williams Island Golf Course  
Basketball, soccer, and tennis youth programs
Willie's Restaurant  
Island Shoppes
For any questions about Williams Island Real Estate contact Miami Residence Realty - Williams Island Real Estate Agent.
Call today 305-751-1000
For any questions about Williams Island Real Estate contact Miami Residence Realty - Williams Island Real Estate Agent.
Call today 305-751-1000
For any questions about contact us
Call today 305 751-1000
Any questions about Bella Mare Williams Island?
Contact our