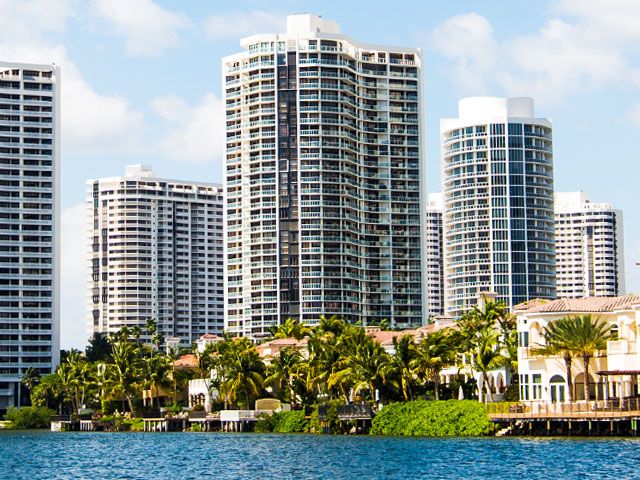 Apartments in Building:
180
Building Details & Policies
Long-term rentals only
Rental Policy:

Once a Year, 1 Year minimum

Lease after Purchase:

Okay To Lease 1st Year

Pet Policy:

Maximum 20 Lbs, Possible Restrictions
Apartment Mix in Williams Island 4000
Total

180

Studios

0

1 Bed

18

2 Bed

96

3 Bed

55

4+ Bed

11
Maintenance: $0.90 per sq.ft. / $9.69 per m2
Actual maintenance per unit may vary
Request Information
8 for Sale

1 Bedroom Units for Sale in Williams Island 4000

Apt
Bed/ Baths
Living Area
Price
Furniture
Listed on
$ per ft2 (m2)
1805
1/1.5
1,235 ft2 (115m2)

$407,500

3%

$419,000

Unfurnished
$330 ($3,552)

2 Bedroom Units for Sale in Williams Island 4000

Apt
Bed/ Baths
Living Area
Price
Furniture
Listed on
$ per ft2 (m2)
W-STE6
2/3
2,463 ft2 (229m2)

$2,430,000

n/a
$987 ($10,620)
2006
2/2
2,120 ft2 (197m2)

$1,250,000

Unfurnished
$590 ($6,347)
1206
2/2
2,120 ft2 (197m2)

$899,000

n/a
$424 ($4,565)
2003
2/2
1,508 ft2 (140m2)

$799,000

Furniture Negotiable
$530 ($5,703)
1603
2/2
1,508 ft2 (140m2)

$735,000

Unfurnished
$487 ($5,246)
801
2/2
1,495 ft2 (139m2)

$529,000

10%

$589,000

n/a
$354 ($3,809)

3 Bedroom Units for Sale in Williams Island 4000

Apt
Bed/ Baths
Living Area
Price
Furniture
Listed on
$ per ft2 (m2)
2506
3/3.5
3,335 ft2 (310m2)

$2,700,000

10%

$2,999,000

Unfurnished
$810 ($8,714)





Pending Sales in Williams Island 4000

These are recent sales that have not closed. The final sales prace will be published after the property closed.

0 for Rent

Please note!!!

NO vacation stays, seasonal or short-term rentals are allowed at Williams Island 4000. The minimum rental period at Williams Island 4000, according to condominium policies, is 1 Year. For stays of less than 6 months, please visit our list of Miami Condos that allow short term rentals.

Statistics

FusionCharts will render here

Average Sales Prices by Units in Williams Island 4000

Average Asking Price vs Average Sold Price in Williams Island 4000

SOLD

Miami Residence Chart will render here
8
Condos for Sale
from $407,500 to $2,700,000
Maintenance:

0.90 per ft2 ($ 9.69

Built in:

1985

Units in Building:

180

Floors in Building:

32

Condo Sizes:

0 - 3,335 ft2 (115 - 310) m2

Architect:

n/a

Developer:

Trump Group
Williams Island 4000 Condo for Sale Rent. Aventura Miami Real Estate
Williams Island 4000 Elegant Building
Williams Island 4000 is a stunning condominium high-rise located on the exclusive and private Williams Island, FL. Williams Island 4000 is a fantastic representation of Miami real estate, with the perfect combination of chic apartments, resort-style amenities, and a picturesque vista which encompasses the Intracoastal Waterway, the Atlantic Ocean, and Sunny Isles Beach skyline. A Williams Island 4000 condo for sale will appear very reasonably priced when considering the quality of life afforded to each resident.
Williams Island 4000 Luxury Condominiums
Williams Island 4000 hosts just 182 condominiums over 32 storeys, creating an intimate community for a high rise building, with each unit benefiting from a high level of privacy. Williams Island condos for sale are available as single-level or duplex configurations, offering spacious one-, two- and three-bedroom floor plans which are bathed in an abundance of natural light. Williams Island 4000 was constructed in 1985, however, the quality of finishes to these chic homes represents current trends in interior design, with the luxury fixtures and fittings synonymous with a residential building of this caliber.
Williams Island 4000 Amenities & Facilities
Williams Island 4000 offers residents access to the array of resort-style amenities which one associates with the Miami oceanfront lifestyle, including a refreshing swimming pool a well-equipped fitness center, and numerous decadently finished community rooms. Williams Island is a private-gated community which invites those fortunate to live here access to upscale restaurants, swimming pools, marina and yacht clubs, tennis courts, and a golf course.
Dramatic lobby entrance with water feature
On-site Management Company
Heated pool & Jacuzzi, with a pool attendant, towels, umbrellas & chaise lounge chairs
Sun Deck & Garden Lounge
Low level storage bins for each residence. Bicycle storage
Function/Party Room with full kitchen available to all residents
Card Room, Library, Teen Room, Media Room equipped with a big screen TV
State-of-the art fitness center, Club House, Business Center
Bellman Service, 24-hour Drive-up valet service, 24-hour full service security staff, Concierge, and more
Around Williams Island 4000
Williams Island 4000 combines everything which makes Miami real estate so successful, including a central location with easy access to the South Florida's favorite neighborhoods. Williams Island 4000 is just a ten-minute drive from gorgeous Sunny Isles Beach and the vibrant restaurants, retail outlets and entertainment venues of Aventura. Upscale Bal Harbour is just 20 minutes away, whilst world-famous South Beach and dynamic downtown Miami are just 30 minutes by car.
Why Williams Island
Williams Island is a highly-exclusive island community, centrally located for quick access to the best of South Florida. Hosting just eight condominium buildings, the island is a relaxing getaway reserved for a discerning clientele. The idyllic waterfront ensures each Williams Island condo for sale boasts the panoramic views synonymous with Miami oceanfront real estate, whilst these contemporary residences ensure each home is finished to the exquisite standards of modern-day interior design.
Williams Island 4000 condo residence typical amenities:
Typical ceiling heights are 8'
Tower Suite ceiling heights are 10'
Penthouse ceiling heights are 12'
Spacious floor plans and open living spaces
Oversized private balconies
Kitchen Aid appliances are standard in all units
Equipped with Washer, Dryer, Refrigerator & Microwave
 
For any questions about Williams Island Real Estate contact Miami Residence Realty - Williams island Real Estate Agent.
Call today 305-751-1000
For any questions about Williams Island Real Estate contact Miami Residence Realty - Williams island Real Estate Agent.
Call today 305-751-1000
For any questions about contact us
Call today 305 751-1000
Any questions about Williams Island 4000?
Contact our