305 751-1000
305 222-1010
Faena House apartments for sale and rent
3315 Collins Avenue, Miami Beach, FL 33139
Maintenance:
$ 1.60 per ft2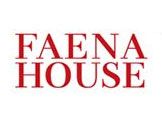 5 for Sale

2 Bedroom Units for Sale in Faena House

| | | | | | | | |
| --- | --- | --- | --- | --- | --- | --- | --- |
| | 8C | 2/2.5 | 2,238 ft2 (208m2) | $2,904 ($31,262) | $6,500,000 | Sep 12, 18 | 19 |
| | 6C | 2/2.5 | 2,030 ft2 (189m2) | $3,128 ($33,670) | $6,350,000 | Sep 20, 18 | 26 |
| | 7C | 2/2.5 | 2,238 ft2 (208m2) | $2,679 ($28,834) | $5,995,000 | Jan 04, 19 | 12 |

4 Bedroom Units for Sale in Faena House

| | | | | | | | |
| --- | --- | --- | --- | --- | --- | --- | --- |
| | 14B | 4/5.5 | 4,165 ft2 (387m2) | $3,962 ($42,642) | $16,500,000 | Nov 15, 18 | 36 |
| | 5A | 4/5.5 | 4,730 ft2 (439m2) | $3,277 ($35,273) | $15,500,000 | Oct 12, 18 | 34 |





Pending Sales in Faena House

These are recent sales that have not closed. The final sales prace will be published after the property closed.

0 for Rent

Statistics

FusionCharts will render here

Average Sales Prices by Units in Faena House

Average Asking Price vs Average Sold Price in Faena House

SOLD

Miami Residence Chart will render here

Miami Residence Chart will render here



No Information about Sold Properties in this Building
Contact Miami Residence Agent


Faena House Floor Plans
5
Condos for Sale
from $5,995,000 to $16,500,000
Maintenance:

1.60 per ft2 ($ 17.22

Built in:

2015

_MR_UNITS:

43

Floors in Building:

18

Condo Sizes:

0 - 4,730 ft2 (189 - 439) m2

Architect:

Foster+Partners

Developer:

The Faena Group
Faena House forty-seven extraordinary oceanfront condominium residences envisioned by Alan Faena and designed by the internationally renowned architects Foster+Partners. Breakthrough architectural advances allow panoramic views from ocean to bay with glass walls that open extraordinarily wide to virtually eliminate a division between indoors and out.
Faena House is perfectly situated on the widest stretch of white sand beach in all of Miami Beach and is just one block from Indian
Creek to the west. It is within minutes of the very best Miami has to offer: the world-class shopping of Bal Harbour Shops and the burgeoning Miami Design District shops including Hermès and Louis Vuitton; the dynamic Wynwood Arts District with its provocative galleries and restaurants; America's economic gateway to Latin America centered in downtown Miami; other exclusive resorts and clubs such as Edition by Ian Schrager, One Hotel, Hollywood Roosevelt Hotel, Soho Beach House, Indian Creek Country Club and La Gorce Country Club.
Faena House is easily accessible from both Miami International and Opa-Locka Airport. There has never been a better place, or way, to live in Miami.
Residence Features:
Faena House offers one to five bedroom fully finished residences with sleek and impeccably detailed interiors and all fixtures and appliances designed or selected by Foster+Partners.
Each home has a majestic outdoor living terrace that wraps around its interior, known in Argentina as an "Alero." The Aleros connect with interior spaces seamlessly through floor to ceiling window wall and sliding door systems custom designed by Foster+Partners and engineered by Permasteelisa to open up to 12.5 feet wide. Purchasers may select from several interior palette options to best suit their own distinct aesthetic for beachfront living. Three one-of-a-kind penthouses crown the residences with the full floor penthouse featuring a private interior elevator and outdoor pool.
Grand Scale:
Interiors range in size from 1,307 to 4,730 square feet (121.4 to 439.4 square meters)
Aleros range in size from 420 to 1,516 square feet (39.0 to 140.8 square meters)
Half Floors range in size from 4,243 to 6,399 square feet (394.2 to 594.5 Square Meters)
Half Floor Aleros range in size from 2,727 to 3,887 square feet (253 to 361 Square Meters)
Full Floor is 8,064 interior square feet (749 square meters)
Full Floor Alero is 7,299 exterior square feet (678 square meters)
Building Features:
Architecture and interiors designed by Foster+Partners
Floor to ceiling window wall systems with extra wide sliding panels custom designed and engineered
Dramatic twenty-seven foot triple height lobby defined by polished black concrete fin walls
The lobby walls are formed in polished architectural concrete with blackened steel finish for all the lobby doors
Tranquil pools pass through the lobby area into the surrounding landscape
Lobby and elevator flooring in polished stone
3 passenger elevators with interiors in Bendheim glass and Japanese silk paper running at 500 feet per minute
Dedicated service elevator running at 350 feet per minute
Porte-cochère entrance with travertine paved drive
Exclusive Amenities, Services and Access:
24-hour Doorman, valet and five-star concierge services
24-hour security surveillance
Secure private underground parking with valet service
In-house Spa with separate men's and women's residence sauna and steam room, dressing rooms, showers and bathrooms
In-house fitness center with direct ocean views, timber flooring, and best-in-class fitness equipment by TechnoGym
In-house Children's Playroom
Attended private residential Beach Club (with cabana service)
Landscaped Pool and Children's Pool
Outdoor spaces landscaped to provide delightful common areas as well as more intimate spaces.
Owners will enjoy exclusive access to thoughtfully conceived managed amenities. An impeccably trained, multilingual staff, and private residents' concierge will look to daily needs and special requests with enthusiasm, expertise and resourcefulness. Faena House owners will enjoy preferred status and access to all hotel services provided by Faena Hotel, as well as all cultural offerings of the district. Additional charges and restrictions may apply. 
For any questions about contact us
Call today 305 751-1000
Any questions about Faena House?
Contact our