Legacy Hotels & Residences, Miami Worldcenter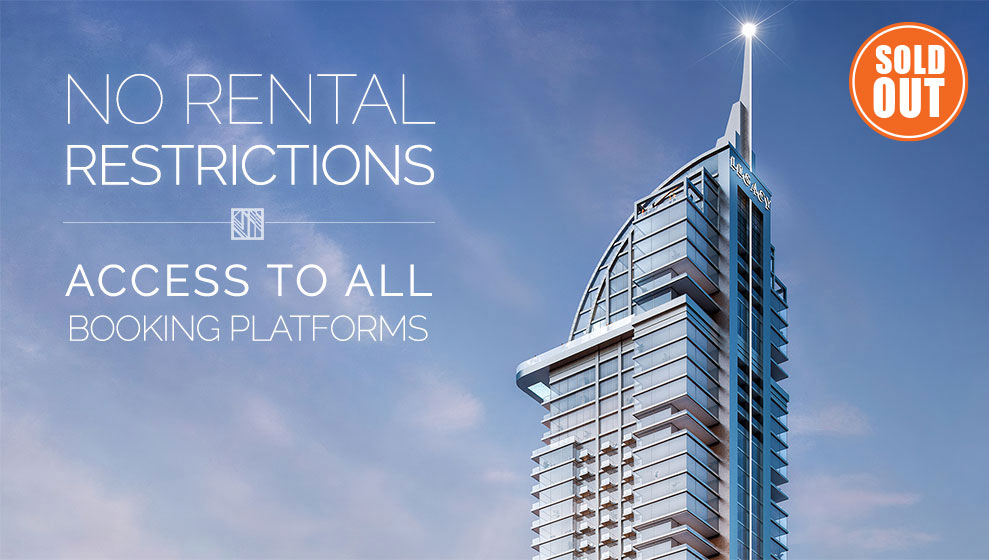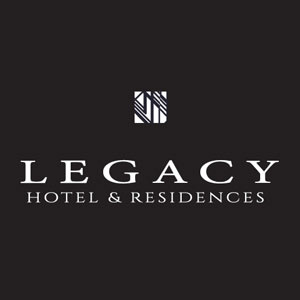 Legacy Miami Hotel & Residences
942 NE 1st Avenue, Miami, FL 33132
278

Total Units

39

Floors

2022

Delivery

$300,000

Starting Price
View on Map: 942 NE 1st Avenue, Miami, FL 33132
Prices:

$300,000-$500,000

Maintenance:

n/a

Residences:

Studio, 1 Bed, 2 Bed+Terrace, 2 Bed Duplex

Square Feet Range:

2,018-3,654 sq.ft \ 187-340 sq.m

Architect:

Arquitectonica

Interior Designer:

Meyer Davis Studio

Developer:

Related Group
Any questions about Legacy Residences Miami?
Legacy Miami Hotel & Residences Floor Plans
Legacy Miami Hotel & Residences
Legacy is both luxury hotel and residential tower featuring 278 branded residences sitting above a 255 room hotel.

Just a short distance from Brickell, South Beach, Wynwood, Design District and Little Havana, Miami Worldcenter truly puts you at the center of it all.
NO RENTAL RESTRICTIONS
Why only have one when you can have them all
FIRST OF ITS KIND ROOFTOP ATRIUM
Event Space and Playground
THE ONLY INTERNATIONAL BUSINESS LOUNGE
Miami's First International Business lounge
THE FUTURE OF WELLNESS & MEDICINE
Health is the New Wealth
EXCLUSIVE MICROLUXE® ROOM DESIGN
Legacy is the first high-end, high-touch hotel and residence experience that incorporates a holistic lifestyle and guest experience that energizes the mind and calms the spirit
LARGEST URBAN POOL IN MIAMI
Anything but ordinary
Conveniently located next to I-94 and I-395
Virgin MiamiCentral Station -- New trains transporting visitors from Miami to Orlando in three hours with expansion coming
Metrorail and Metromover stations
Minutes from the Miami International Airport
Thousands of new parking spaces giving visitors to nearby attractions a convenient place to park.
Legacy Miami Hotel & Residences Location
World Promenade
Regional Fashion Retailers Anchored by Regional and Local High-end Restaurants
Entertainment Hub
90,000 sq. ft. World Class Entertainment including a Food Hall, Experience Oriented Activites and a Citizen M Hotel
Worldsquare
The Heart of Miami Worldcenter used for Community Gatherings, Open Markets and Concerts
Rooftop Restaurant
Exciting Chef Driven & Best in Class Restaurants
7TH ST. Promenade
Daily Necessities: Hair Salon, Nail Bar, Coffee Shops, Ice Cream Shops, Banks, and Corner Restaurant.
Marriott Marquis Hotel and Convention Center
600,000 sq. ft. of Convention Space 1,800 Luxury Hotel Rooms
Virgin Trains
Express Passenger Rail Service between Miami, Fort Lauderdale, West Palm Beach and Orlando. (2022)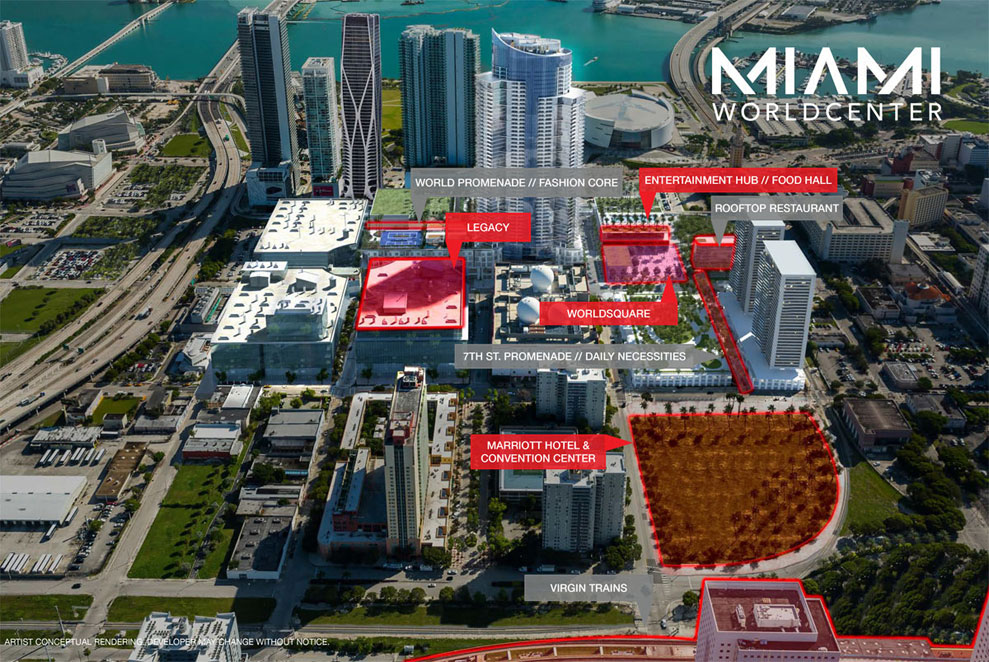 Legacy Miami Hotel & Residences Location
Discover Downtown Miami
Museum Park
Breathtaking views of the Biscayne Bay and the glittering Miami skyline around, it is a gorgeous undulating green expanse of 30 acres. The park is home to the Phillip and Patricia Frost Museum of Science and its waterfront treasure- Perez Art Museum Miami.
American Airlines Arena
The 20,000-seat American Airlines Arena, home to the NBA Miami Heat, is nestled on the majestic Biscayne Bay. Besides its sports accommodation, American Airlines Arena hosts world-class concerts and shows, from Adele to Jennifer Lopez.
Adrienne Arsht Center
The Adrienne Arsht Center, designed by world-renowned architect Cesar Pelli, is one of the most important performing arts venues, with two major single-purpose halls created to present the finest in classical and popular entertainment, from 'Hamilton' to 'Don Quixote'.
Miami Worldcenter
Miami Worldcenter is stated to be a magnetic destination for tourists and business visitors in the heart of Downtown. This is the biggest mixed-use development in the U.S. after New York's Hudson Yards.
Legacy Miami Hotel & Residences Location
Rooftop Atrium Event Space and Playground
The Atrium is an intimate place for residents and the ultimate public/private space in Miami. Friends, family and coworkers will host their most prestigious events in this city here. The Atrium is Miami's first fully enclosed glass rooftop that gives event-planners the perfect space to plan with its soaring views of downtown, cantilevered glass pool hanging off the edge of the space, air conditioning and of course protection from any rain. No need for contingencies here. The rest of Miami will immerse itself into our SkyBar with endless sunsets, cocktails and lite bites as you converse with acquaintances. This is the first Atrium of its kind in Miami.

Legacy Miami Hotel & Residences Atrium

Legacy Miami Hotel & Residences Atrium
International Business Longue
The International business lounge is a timeless and tailored setting for intimate social and business experiences. A place guests can relax over the perfect cup of coffee and face to face talk about important things with no distractions. It is a rare delight and a place designed to be where deals to get done.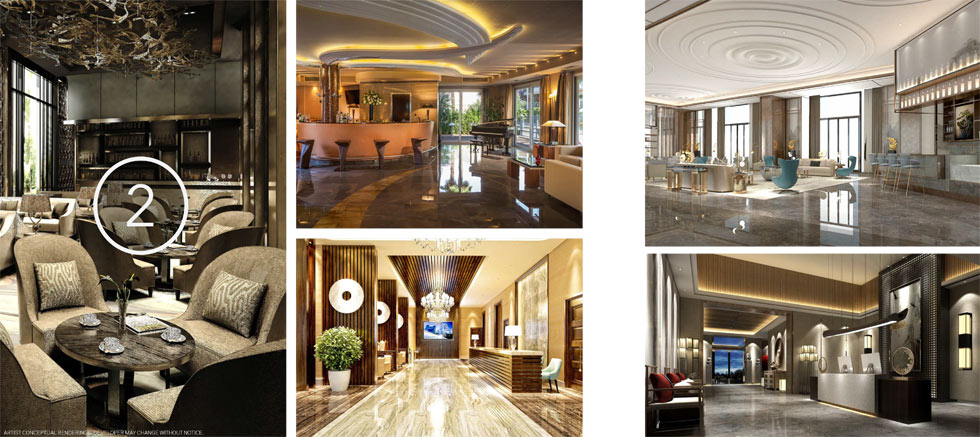 Legacy Miami Hotel & Residences Business Lounge
Health Is The New Wealth
Our VIP medical and wellness center is designed to diagnose your health. Using technology and expertise, the future of understanding the things that matter most both in body and mind will be displayed on a dashboard before you with protocols you can perfect yourself with. Like never before you will have unparalleled access to the best practitioners and technology in the areas of health, wellness, beauty and longevity. From herbal baristas to IV solutions and hormone balancing, you can soon experience the ultimate version of you. Own where the first downtown longevity, vitality and surgical center in Miami lives.
Legacy Miami Hotel & Residences Medical and Wellness Center
Room Design
Legacy Hotels & Residences will exist at the confluence of elegance and functionality. State-of-the-art digital resources and ergonomic integration will be woven into living spaces that marry a refined quality of life with commercial practicality and ease of ownership. Every innovation is intended to help guests simplify, streamline, and personalize their stay while enhancing our buyer experience as well. Legacy Hotels & Residences is developing a technology-driven approach to real-time communication and connectivity for both guests and owners. Everyone will be just a click away from a reservation, concierge, check-in arrival and much more.

Legacy is the first high-end, high-touch hotel and residence experience that incorporates a holistic lifestyle and guest experience that energizes the mind and calms the spirit.
Legacy Miami Hotel & Residences Room Design
The Legacy Experience
Exemplified by extraordinary comfort with an unrivaled level of service and innovation. Legacy can be a memorable escape or meaningful destination.
We Have 5 Different Types Of Ice
This goes way beyond food and restaurants. Types and shapes of ice generally sounds unimportant but in fact it speaks to the attention to detail a hotel and residence experience will offer. Legacy Hotel in downtown Miami will have superior offerings whether you are in the International Business Lounge, our 1-acre urban pool, rooftop atrium, signature restaurant or in-room.

Raising the bar is an understatement.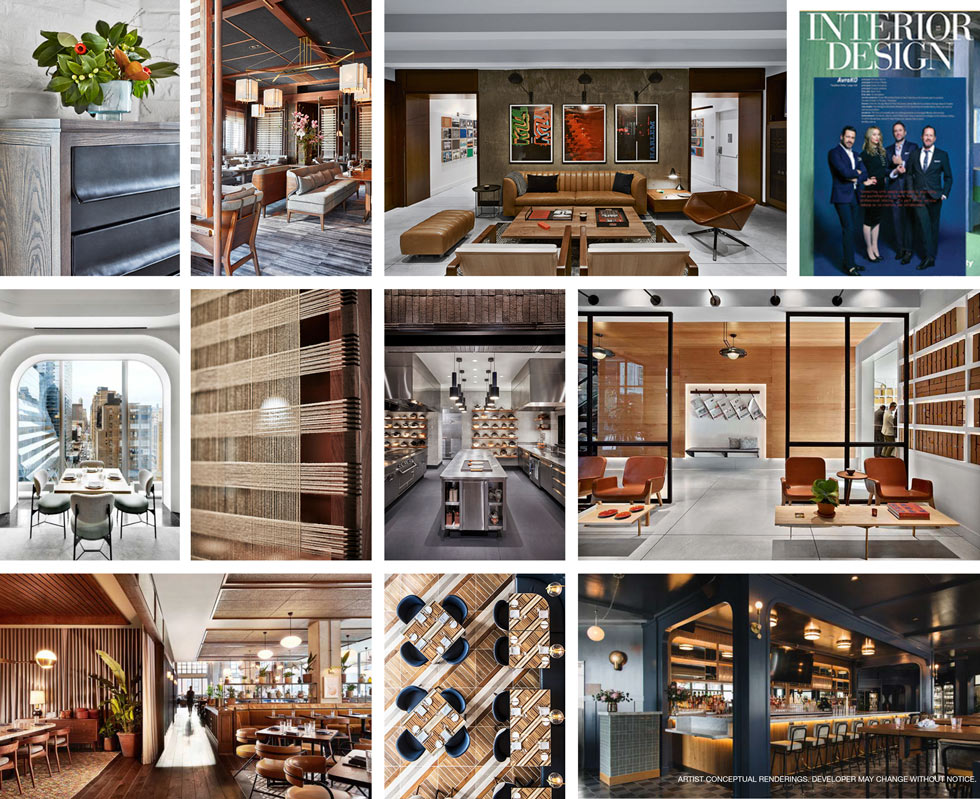 Legacy Miami Hotel & Residences Restaurant
The Largest Urban Pool In Miami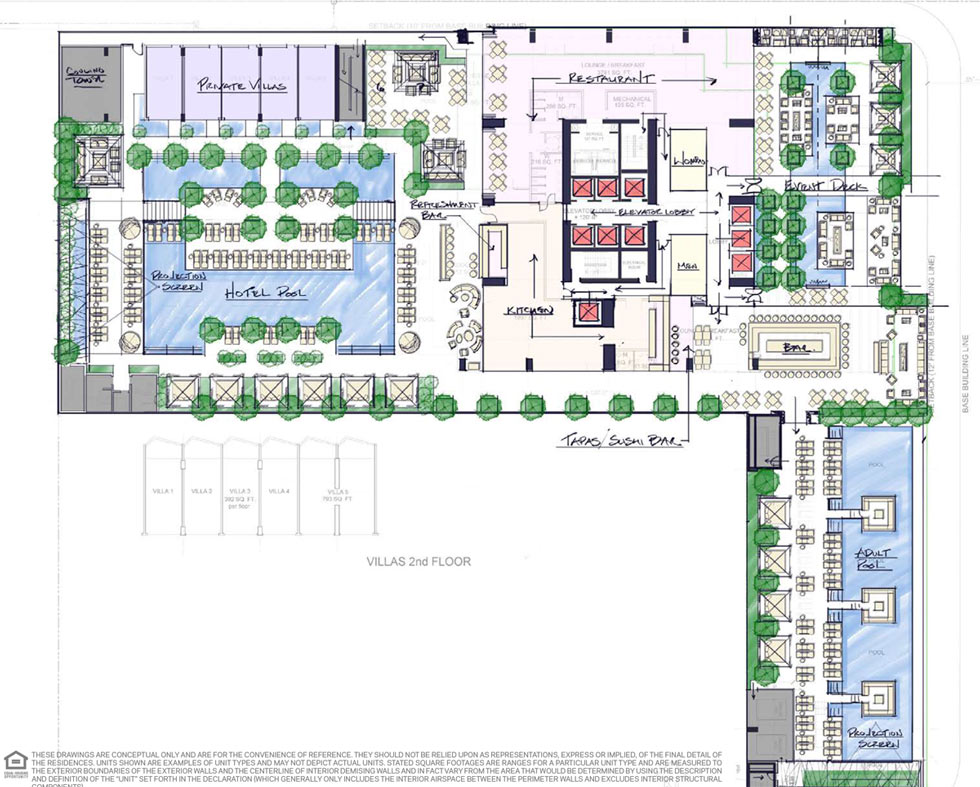 Legacy Miami Hotel & Residences Pool
World-Class Hospitality Management Comes From Experience
A remarkable thing happens when you bring people together who are driven by a common goal and personal passion to make a difference-they do. Every team member at Pivot Hotels & Resorts is united behind a singular vision: Delivering hospitality and creating value for every customer, every time. To date there are 33 luxury hotels managed throughout the United States.
Legacy Miami Hotel & Residences
Legacy Miami Hotel & Residences Floor Plans