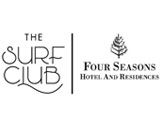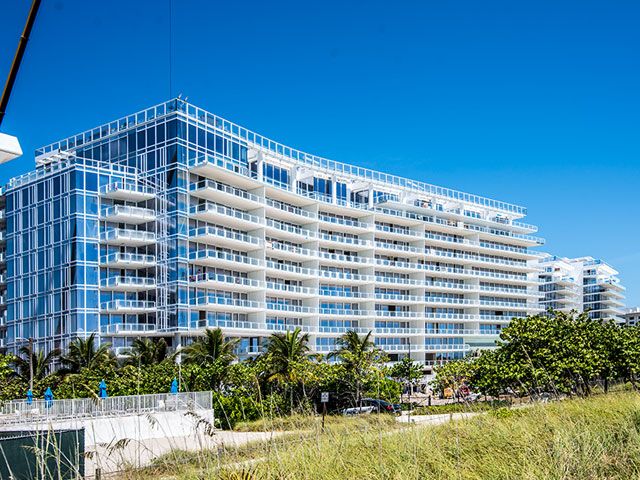 Apartments in Building:
151
Building Details & Policies
Long-term rentals only
Rental Policy:

2 times a Year, 6 Months minimum

Lease after Purchase:

Okay To Lease

Pet Policy:

Maximum 20 Lbs, Possible Restrictions
Apartment Mix in Surf Club Four Seasons
Total

151

Studios

4

1 Bed

12

2 Bed

59

3 Bed

19

4+ Bed

57
Maintenance: $1.33 per sq.ft. / $14.32 per m2
Actual maintenance per unit may vary
Request Information
2 for Sale

4 Bedroom Units for Sale in Surf Club Four Seasons

Apt
Bed/ Bath
Living Area
Price
Furniture
Listed on
$ per ft2 (m2)
N-721
4/4
5,321 ft2 (494m2)

$37,000,000

Furnished
$6,954 ($74,848)
S-607
4/3.5
3,948 ft2 (367m2)

$22,500,000

10%

$24,950,000

Furniture For Sale
$5,699 ($61,344)





Pending Sales in Surf Club Four Seasons

These are recent sales that have not closed. The final sales prace will be published after the property closed.

1 for Rent

Please note!!!

Seasonal rentals are possible at Surf Club Four Seasons, however availability is limited. According to condominium policies the minimum rental period at Surf Club Four Seasons is 6 Months. For stays of less than 6 months, please visit our list of Miami Condos that allow short term rentals.

2 Bedroom Units for Rent in Surf Club Four Seasons

| | | | | | | | | |
| --- | --- | --- | --- | --- | --- | --- | --- | --- |
| | S-406 | 2/2.5 | 1,753 ft2 (163m2) | $30,000 | Furnished | | $17 ( $184) | |

Statistics

FusionCharts will render here

Average Sales Prices by Units in Surf Club Four Seasons

Average Asking Price vs Average Sold Price in Surf Club Four Seasons

SOLD

Miami Residence Chart will render here
2
Condos for Sale
from $22,500,000 to $37,000,000
1
Condos for Rent
from $30,000 to $30,000
Maintenance:

1.33 per ft2 ($ 14.32

Built in:

2017

Units in Building:

151

Floors in Building:

12

Condo Sizes:

0 - 5,321 ft2 (163 - 494) m2

Architect:

Richard Meier

Developer:

Fort Capital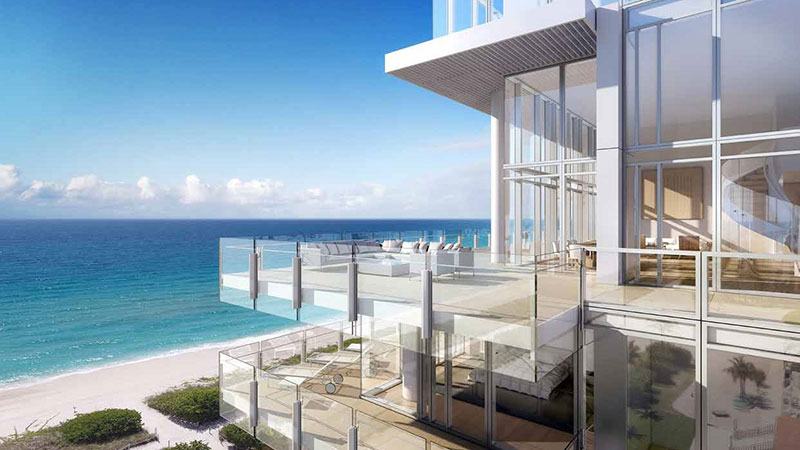 The Surf Club Four Seasons Residences in Miami Beach
As one of Miami's only legacy properties, The Surf Club possesses a unique history and an incredible future. The exclusive membership club will be joined by a boutique five-star Four Seasons Hotel and 152 signature homes designed by Richard Meier, spread across over eight acres with approximately 900 linear feet of ocean frontage. There are two restaurants; Casa Tua Mare and a restaurant run by the Four Seasons, Winston Churchill Lounge, four pools and beach service.
All residences are "furniture ready" with floors, kitchens, baths and shade pockets wired appropriately for installation of electric shades by the buyer. Kitchens designed by Richard Meier and manufactured by Boffi with six burner gas stoves, large side by side refrigerator and wine storage, and true exhaust kitchen hood. Private dedicated elevators with private vestibules and sound attenuating concrete party walls.
The Surf Club boasts 965 feet (300 metres) of Atlantic oceanfront on a 9-acre (3.6 hectare) site that incorporates the Hotel; two residential towers; a private membership club; two restaurants; four swimming pools; a state-of-the-art spa and fitness centre; more than 40 beach cabanas; and an expansive park and oceanside gardens.
The Richard Meier Signature Homes and Penthouses, ranging in size from 1400 to almost 8000 square feet (130-750 square metres), offer residents extraordinary views stretching from the Atlantic to downtown Miami, with interiors and finishes personally selected by Meier. The design for the buildings utilize his decisive and iconic visual vocabulary - glass walls, capacious volumes of space, a sensitivity to the movement of natural light throughout the day, and sumptuous yet elemental materials. This is Meier's first project in the Miami area
Each building at The Surf Club Hotel and Residences features:
Two swimming pools designated for residents only, set in a lush garden landscape
Two fitness centers designated for residents only, fully equipped and bathed in natural light
Access to a private 12,000 square foot health and wellness center with state-of-the-art fitness equipment, private training rooms and a dedicated yoga and Pilates studio, as well as a full-service luxurious spa with saunas, steam rooms, and treatment and relaxation rooms
Ample, secure parking including self-park spaces, valet services, and a limited number of private locked garage spaces
A round-the-clock staff, including concierge, housekeeping, valet, private pet grooming, car washing service, and a discreet security team to insure residents' safety and comfort
Dedicated service elevators for staff and deliveries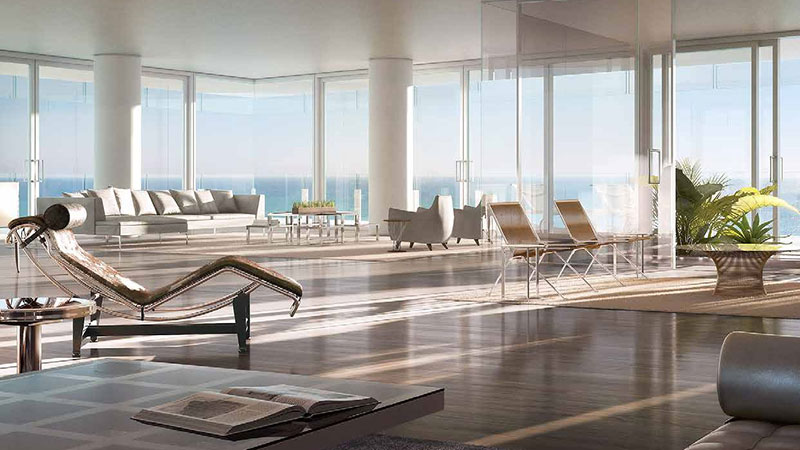 The Surf Club Four Seasons Residences in Miami Beach, Living Room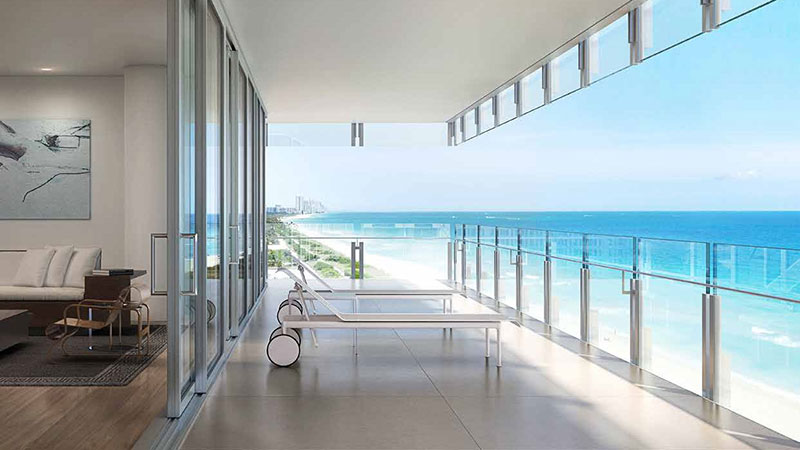 The Surf Club Four Seasons Residences in Miami Beach, Balcony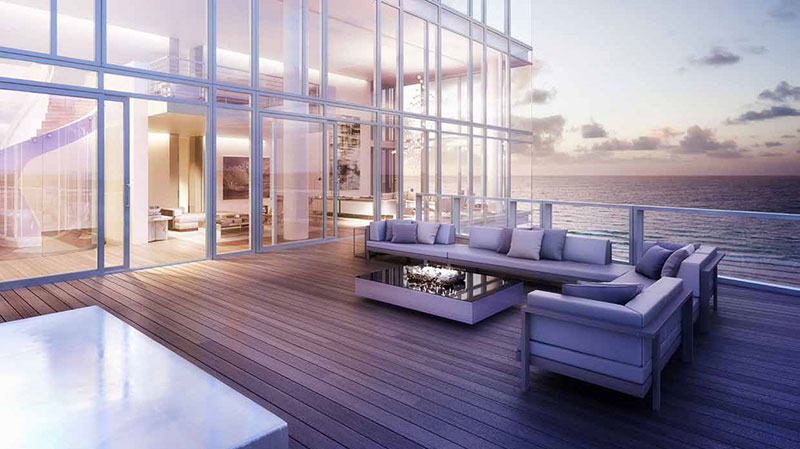 The Surf Club Four Seasons Residences in Miami Beach, Terrace
For any questions about contact us
Call today 305 751-1000
Any questions about Surf Club Four Seasons?
Contact our