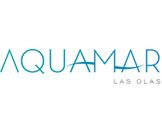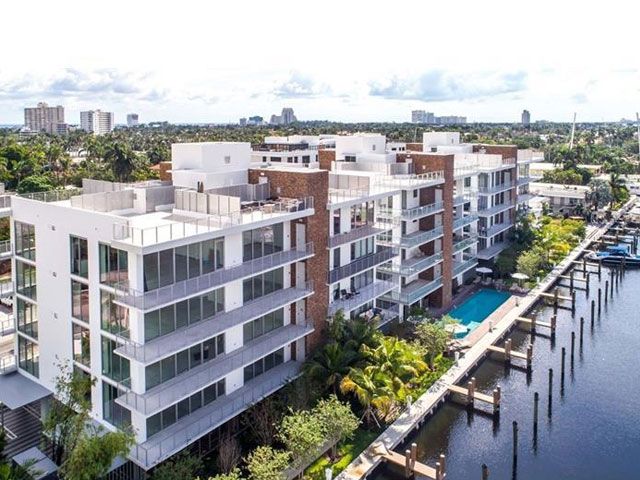 Apartments in Building:
20
Developer:
Ocean Land Investments
Building Details & Policies
Long-term, Seasonal
Rental Policy:

2 times a Year, 90 Days minimum

Lease after Purchase:

Okay To Lease

Pet Policy:

More than 20 Lbs
Apartment Mix in AquaMar Las Olas
Total

20

Studios

0

1 Bed

0

2 Bed

0

3 Bed

8

4+ Bed

12
Maintenance: $0.37 per sq.ft. / $3.98 per m2
Actual maintenance per unit may vary
Developer:
Ocean Land Investments
Request Information
3 for Sale

3 Bedroom Units for Sale in AquaMar Las Olas

| | | | | | | | | |
| --- | --- | --- | --- | --- | --- | --- | --- | --- |
| | 202 | 3/3 | 2,531 ft2 (235m2) | $2,699,000 | Furniture Negotiable | | $1,066 ($11,478) | |

4 Bedroom Units for Sale in AquaMar Las Olas

| | | | | | | | | |
| --- | --- | --- | --- | --- | --- | --- | --- | --- |
| | PH1 | 4/3.5 | 3,308 ft2 (307m2) | $4,195,000 | Furniture For Sale | | $1,268 ($13,650) | |
| | 401 | 4/3.5 | 3,308 ft2 (307m2) | $3,650,000 | Furniture Negotiable | | $1,103 ($11,877) | |





Pending Sales in AquaMar Las Olas

These are recent sales that have not closed. The final sales prace will be published after the property closed.

0 for Rent

Please note!!!

Seasonal rentals are possible at AquaMar Las Olas, however availability is limited. According to condominium policies the minimum rental period at AquaMar Las Olas is 90 Days. For stays of less than 6 months, please visit our list of Miami Condos that allow short term rentals.

Statistics

FusionCharts will render here

Average Sales Prices by Units in AquaMar Las Olas

Average Asking Price vs Average Sold Price in AquaMar Las Olas

SOLD

Miami Residence Chart will render here
3
Condos for Sale
from $2,699,000 to $4,195,000
Maintenance:

0.37 per ft2 ($ 3.98

Built in:

2017

Units in Building:

20

Floors in Building:

5

Condo Sizes:

0 - 3,308 ft2 (235 - 307) m2

Architect:

n/a

Developer:

Ocean Land Investments
Address:


21-31-41 Isle of Venice Dr. Fort Lauderdale, FL 33301 Bird's Eye View

Prices:

from $1,799,000 to $2,600,000

Maintanence:

$ 0.37 per ft2

Year Built:

2017

Floors:

5

Total apartments:

20

Residences:

3-4 Bedrooms

Square Feet Range:

from 3308 to 4,505 square feet

Developer:

Ocean Land Investments
Life in East Fort Lauderdale puts you in the heart of one of the nation's most stunning and exciting waterfront cities.
From economics to quality-of-life to sustainability, Fort Lauderdale is consistently recognized as a leading U.S. city.
Why Choose Fort Lauderdale?
LUXURY LIVING

Fort Lauderdale is home to world-class shopping, luxury beachfront resorts, and a selection of the area's best nightlife.

Natural Environment

Broward County has 23 miles of Atlantic Ocean coastline, beautiful beaches, and 300 miles of navigable waterways, earning it the nickname, "the Venice of America".

TEMPERATE CLIMATE

A tropical paradise, Fort Lauderdale boasts over 3,000 hours of sunshine each year, and the average yearly temperature is 76˚

Global Cuisine

Here, your palate is your only limit – Fort Lauderdale is home to an array of global eateries ranging from intimate cafes to world-renowned steakhouses.

Fine Arts & Culture

There's something for everyone: museums, performing arts venues, art galleries, professional sports, and international events.

Great Location

Fort Lauderdale is centrally located in South Florida with easy access to an international airport, area seaports and sister cities West Palm Beach and Miami.

All Things Water

Known as the "Yachting Capital of the World" residents can enjoy a waterfront lifestyle, engaging in a variety of water sports including sailing, boating, cruising, kayaking, and SCUBA diving all year around.

Dynamic Business Center

At the center of Fort Lauderdale is a dynamic business center that supports a diverse range of industries, including tech start-ups, marine, manufacturing, finance, insurance, real estate, and aerospace.

World-Class Real Estate

Broward County has an array of real estate options for buyers to choose from, offering high-end condominiums, luxury townhomes, and expansive waterfront estates.
Aquamar Location
AquaMar Features & Amenities
AquaMar is a boutique world of intimate elegance, home to people with a passion for luxury both on and off the water. From our 65-foot heated pool to the inspired Zen gardens and cutting-edge fitness center, AquaMar is a unique community dedicated to the simple art of living well.
360 linear feet of waterfront on almost an acre of land
Resort-style, 65-foot heated pool
Outdoor barbecue area
State-of-the-art fitness facility
Zen gardens with Medjool Palms
Outdoor storage space for kayaks, water-skis, paddleboards, etc.
Garage bike storage
Semi-private elevators that lead to individual foyer entry
Wi-Fi in common areas
The Residences at AquaMar
With a limited collection of just 20 waterfront residences, AquaMar presents a uniquely modern living experience. Every unit boasts an expansive floor plan, incredible views of the water and city, hand-selected finishes, and a thoughtful collection of features designed for a life well lived.
Spacious floor plans with high ceilings
Beautiful water and downtown skyline views
Floor-to-ceiling, hurricane impact windows
Oversized balconies
Private elevator to rooftop terrace
High-end kitchen cabinetry
Quartz countertops
Sub-Zero and Wolf appliances
Gas range in large chef's kitchens
Glass-enclosed showers
Large, walk-in closets
Smart-technology ready
Decorator ready
Aquamar Bath
Aquamar Building
For any questions about contact us
Call today 305 751-1000
Any questions about AquaMar Las Olas?
Contact our