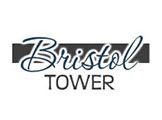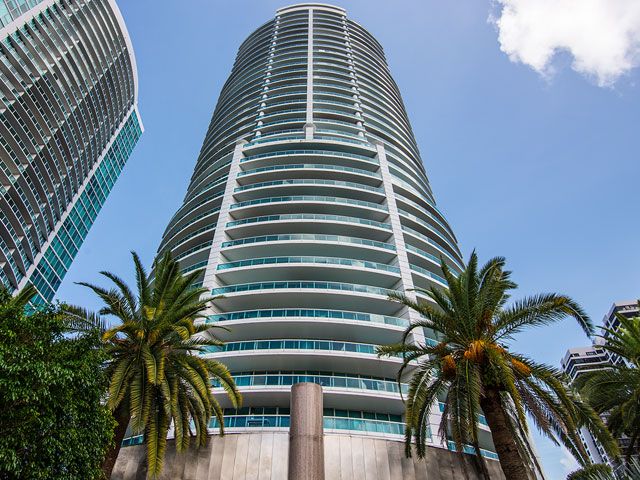 Apartments in Building:
146
Architect:
Revuelta Vega Leon
Building height:
1216 ft / 113.00 m
Building Details & Policies
Long-term rentals only
Rental Policy:

2 times a Year, 6 Months minimum

Lease after Purchase:

Okay To Lease

Pet Policy:

More than 20 Lbs, Possible Restrictions
Apartment Mix in Bristol Tower
Total

146

Studios

0

1 Bed

41

2 Bed

51

3 Bed

54

4+ Bed

0
Maintenance: $0.80 per sq.ft. / $8.61 per m2
Actual maintenance per unit may vary
Architect:
Revuelta Vega Leon
Building height:
1216ft(113.00m)
Request Information
1 for Sale

2 Bedroom Units for Sale in Bristol Tower

Apt
Bed/ Baths
Living Area
Price
Furniture
Listed on
$ per ft2 (m2)
1806
2/2
1,210 ft2 (112m2)

$920,000

4%

$960,000

Unfurnished
$760 ($8,184)





Pending Sales in Bristol Tower

These are recent sales that have not closed. The final sales prace will be published after the property closed.

2 for Rent

Please note!!!

Seasonal rentals are possible at Bristol Tower, however availability is limited. According to condominium policies the minimum rental period at Bristol Tower is 6 Months. For stays of less than 6 months, please visit our list of Miami Condos that allow short term rentals.

2 Bedroom Units for Rent in Bristol Tower

| | | | | | | | | |
| --- | --- | --- | --- | --- | --- | --- | --- | --- |
| | 2604 | 2/2.5 | 2,070 ft2 (192m2) | $12,960 | Unfurnished | | $6 ( $67) | |
| | 2804 | 2/2.5 | 2,070 ft2 (192m2) | $10,870 | Unfurnished | | $5 ( $57) | |

Statistics

FusionCharts will render here

Average Sales Prices by Units in Bristol Tower

Average Asking Price vs Average Sold Price in Bristol Tower

SOLD

Miami Residence Chart will render here

Floor Plans

Bristol Tower Floor Plans

Bristol Tower offers 146 residences in 41 stories with different floorplans ranging in size from to sqft. plus large balconies. These are configured in one, two, three and four bedroom layouts.

Residences on floors 5-19

Residences on floors 20-23

Residences on floor 24

Residences on floors 25-34

Residences on floors 35-39

Residences on floor 40

Use our interactive

site plan above

or select a residence from the

table below

to access its floor plan.
1
Condos for Sale
from $920,000 to $920,000
2
Condos for Rent
from $10,870 to $12,960
Maintenance:

0.80 per ft2 ($ 8.61

Built in:

1993

Units in Building:

146

Floors in Building:

41

Condo Sizes:

0 - 2,070 ft2 (112 - 192) m2

Architect:

Revuelta Vega Leon

Developer:

Ugo Colombo
Bristol Tower Residences
Bristol Tower is a landmark high-rise condominium tower located on the oceanfront in the desirable Brickell Financial District of Miami, FL. Bristol Tower is situated on prestigious Brickell Avenue, boasting a unique rotunda design and a vibrant blue glass finish, offering upscale residences which are finished to the high standards one would expect to find in a residential building of this caliber.
Bristol Tower Luxury Apartments
Bristol Tower hosts just 146 luxury condominiums over 41 storeys, offering a range of floor plans from large one-bedroom apartments up to stinning five-bedroom duplex penthouses with double-height living rooms which achieve over 9,000 square feet of indoor living space. A typical Bristol House condo for sale will feature a gently-curving wall of glass and an over-sized terrace, creating an incredible amount of natural light and serving a panoramic vista which is unparalleled amongst its contemporaries, encompassing the Atlantic Ocean, Biscayne Bay, and Miami's skyline.
Bristol Tower Amenities
Bristol Tower represents an excellent example of the oceanfront Miami condo lifestyle, hosting a wealth of great resort-style amenities which including a swimming pool, a fitness center, a tennis court and a club room. For convenience, Bristol Tower employs a full compliment of professional service staff, making life here a simple pleasure.
Around Bristol Tower
Bristol Tower represents the perfect opportunity to balance a picturesque, amenity-rich home life with quick access to the some of the best urban amenities Miami can offer. Brickell itself is redefining the notion of a modern city center, with chic restaurants, retail outlets, cafes and nightlife which are threatening to displace South Beach as the heart of upscale Miami. The central location creates an effortless commute into downtown Miami or to the wider area of sunny South Florida.
Why Brickell?
Brickell is a contemporary city center, constructed by some of the most famous names in Miami real estate development. Modern interiors feature the sleek fixtures and fittings synonymous with the luxury oceanfront lifestyle, whilst the central location puts the best of Miami at your fingertips. The gorgeous panorama of Biscayne Bay completes the setting, whilst incredibly reasonable real estate valuations make this the ideal neighborhood for investors and live-in buyers alike.
For any questions about Brickell Real Estate contact Miami Residence Realty - Brickell Real Estate Agent.
Call today 305-751-1000
For any questions about contact us
Call today 305 751-1000
Any questions about Bristol Tower?
Contact our