Diesel Wynwood Condominium, Miami FL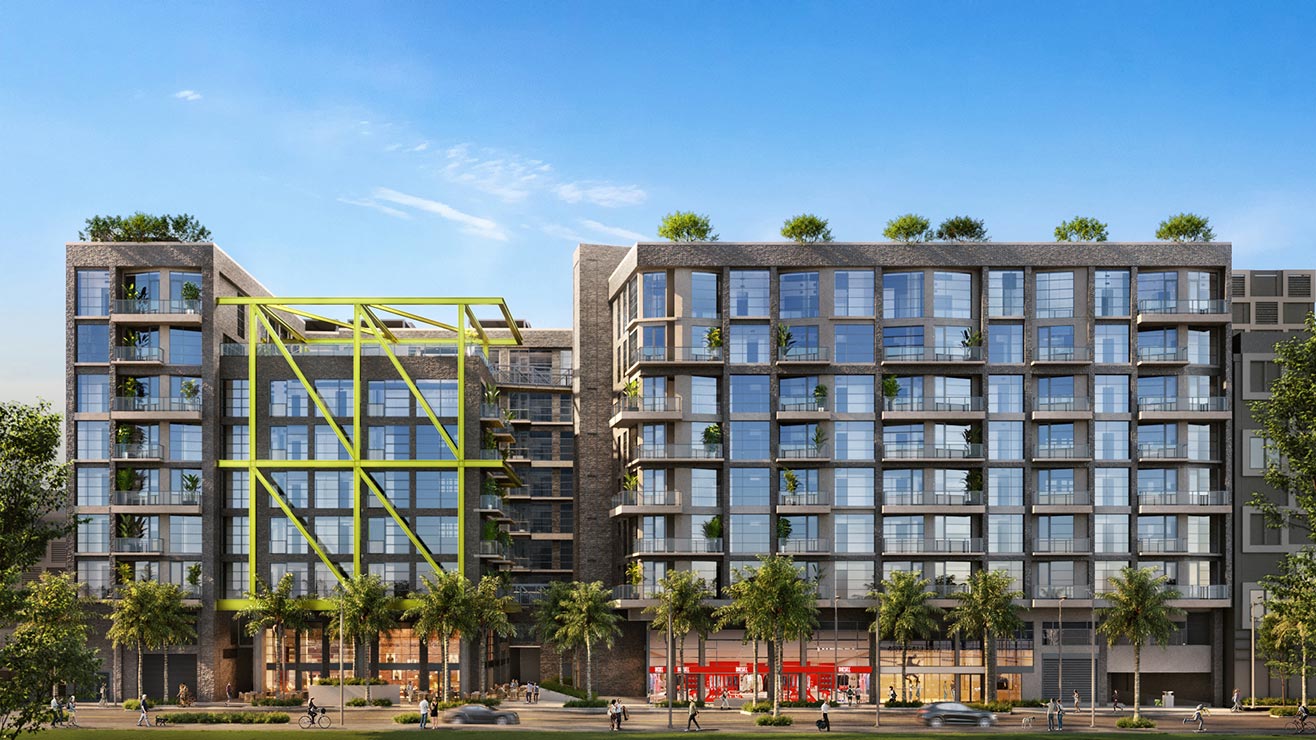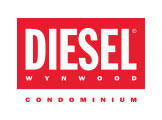 Diesel Wynwood
121 NW 28th St, Miami, FL 33127
159

Total Units

8

Floors

2023

Delivery

$370,000

Starting Price
View on Map: 121 NW 28th St, Miami, FL 33127
Prices:

$370,000 - $5,500,000

Maintenance:

TBD

Residences:

1-3 bedrooms

Square Feet Range: 400 - 3,000 sq.ft. \ 37 - 279 m2
Architect:

Zyscovich Architects

Interior Designer:

Diesel

Developer:

Bel Invest
Any questions about Diesel Wynwood?
Diesel Wynwood Floor Plans
Distinctive Architecture
Unapolagetic architecture meets playful design inside this disctinctive addition to Wynwood's core. This bold new building reflects the industrial history of Miami's artistic and cultural epicenter embracing the visual audacity of the vivid murals that put Wynwood on the map.

The steel pillars of the tower allow for pedestrians to flow beneath and around the building, creating an outdoor piazza for free expression of art and commerce, air and light. Overhead, neon structural beams form an iconic symbol that highlights the building's uniqueness and gives a glimpse into the unconventional design found within.

The vibrancy of the building connects with the energy of the neighborhood and grabs the attention of passersby. As one of the first condominium buildings in the area, Diesel Wynwood will help cement the neighborhood as an active, exciting place not only to dine and shop, but now also to live.
Welcome To Wynwood
Steps away from the exceptional and daringly beyond the norm. Wynwood is the future of Miami, pulsing with ever changing authentic experiences in art, gastronomy, nightlife and fashion. Creatives of every genre gravitate to this cultural hub where a thriving urban playground is at your front door. Attracting talent and growth like never before, the energy in Wynwood is electric. This is why major firms such as Spotify and Live Nation have chosen this dynamic destination for their global headquarters along with hosting Bitcoin 2021, the world's largest cryptocurrency conference and countless annual Art Basel activations. At the forefront of change, Wynwood is leading Miami's tech boom as an incubator and catalyst for a better tomorrow. That kind of energy cannot be denied, and its inspiration is present in every aspect of Diesel Wynwood
At The Crossroad Of Innovation
A beacon for innovation, Wynwood's vibrant palette is a magnet for those who think beyond. The Blackstone Group, Tricera Capital and RedSky Captial, have joined the ranks of artists and designers in calling Wynwood home. This is the ultimate live, work, play hub embracing today's modern lifestyles.
Well Connected
Centrally located minutes away from Miami Beach, Biscayne Bay, The Design District, Downtown and Brickell; Wynwood is at the heart of Miami's urban core. A pedestrian and bike friendly locale with expanding connectivity including planned direct access to I-95 and a transit station for the northeast commuter rail, both specifically developed for Wynnwood.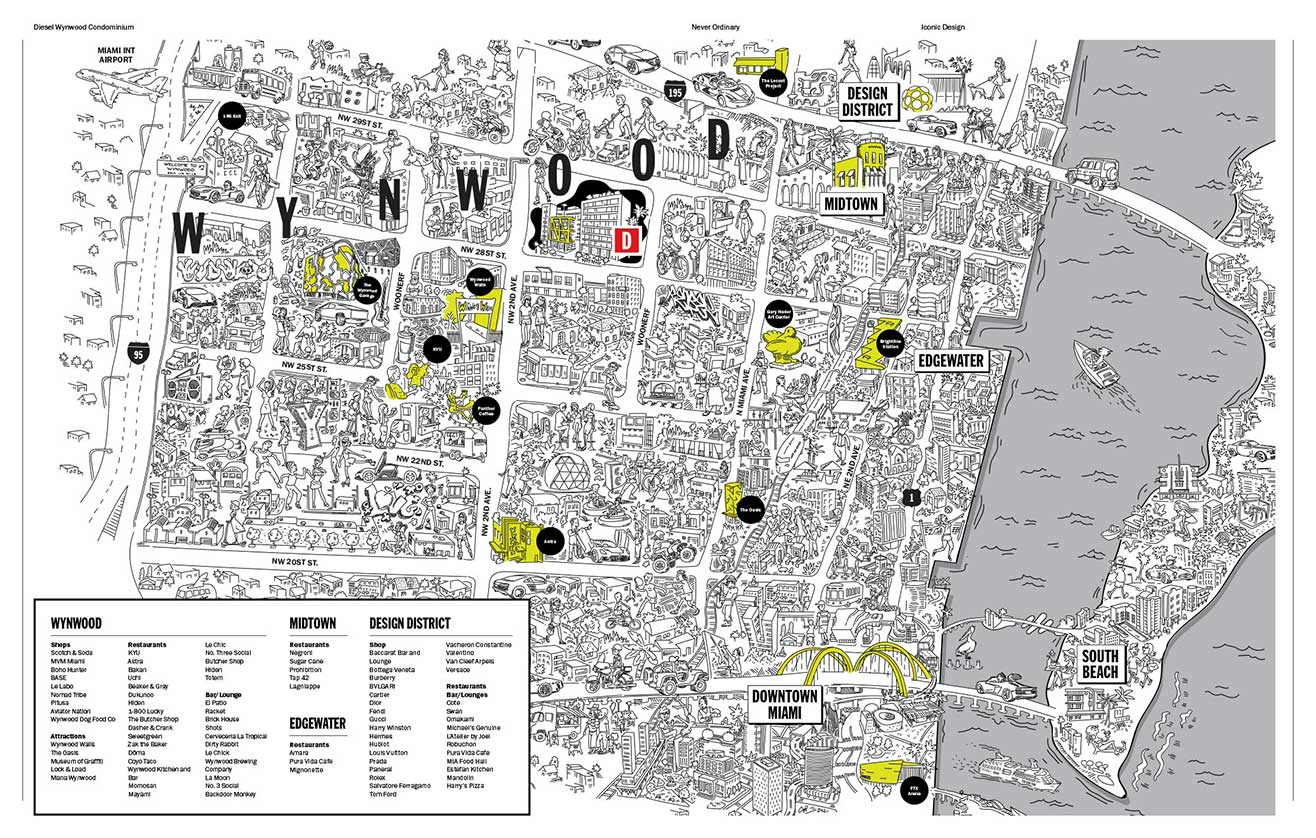 Diesel Wynwood Location
An unapologetically different take on city living – that's what's happening at Diesel Wynwood – a new residential address that defies the opinions of others with artistry, edge, and passion dialed up to full throttle. This is where unexpected intersection
Built For Boldness
Mezzanine plus 8-story building in Miami's Wynwood core
Bold design-forward interiors by Diesel Living
Statement architecture by Bernard Zyscovich
Outdoor courtyard with lush landscaping
Brick & glass street-level styling
Mega-mural façade with sculptural geometric accents
159 residences

Studio flats
Residences with 1, 2, or 3 bedrooms
Penthouses with private rooftop terraces

LEED & WELL Certified
Cutting-Edge Essentials
Hospitality-inspired services
Digitally connected concierge & amenities
24-hour valet
2 high-speed elevators
1 dedicated service elevator
High-speed wifi in all community spaces
Electric car charging stations
Private bicycle & storage spaces
Private service entrance
Pet friendly
Conventional Amenities
Expect the unexpected with spaces that cultivate community and inspire the bold creators who set the rules, not follow them. Diesel Wynwood enhances your unorthodox, restless lifestyle. Daydream by the pool, host the ultimate party in the lounge, advance to next level in the game room, recharge your immune system on the sundeck, achieve your wellness goals in the fitness center.
Modern Rooftop Pool Deck & Lounge

Terraced pool, sundeck & gardens
Indoor living room, dining room & full kitchen
Cocktail bar
Architectural lighting & shade structures
Open-air art gallery

European-Inspired Spa

Therapeutic steam rooms
Full-body scrub & shower experiences
Aromatherapy stations
Spa refreshments
Spa towels & robes

Sensory Room

Restorative seating
Meditative visual features
Relaxing media installations
Elite Fitness

Leading-edge exercise technologies & equipment
Cardio & weight-training machines by TechnoGym
Virtual training & class sessions
Flexible space for yoga, movement, boxing & dance

Art Studio

Dedicated space for painting, sculpture, photography, design or other artistic pursuits

Professional Pursuits
Co-working suite with business center tools & services
Lobby-level conference room with customizable flex-space design

Wine Cellar/Cigar Room/Library
Secure personalized lock-box storage with climate control
Diesel Wynwood Ceiling
S Residences
Studios, 511 SQ FT, Terrace, One Floor
Multiple color scheme selections available
Berti flooring
Scavolini designed kitchen with IRIS tiling
Miele appliances - 24'' refrigerator & freezer, induction cooktop, speed oven, exhaust hood, dishwasher, washer &, dryer
Lodes decorative lights
Scavolini designed bathrooms with IRIS tiling
M Residences
1 Bed - 2 Bed, 1,603 SQ FT, Terrace, One Floor
Berti flooring
Lodes decorative lights
Scavolini designed bathrooms with IRIS tiling
Scavolini designed kitchen with IRIS tiling
Multiple color scheme selections available
Miele appliances - 30'' refrigerator & freezer, induction cooktop, speed oven, convection oven, exhaust hood, dishwasher, washer &, dryer
Optional wall/sliding doors to divide spaces
L Penthouses
2 Bed - 3 Bed, 2,194 SQ FT, Terrace, up to two floors, rooftop available
Multiple color scheme selections available
Berti flooring
Optional Miele tepanyaki
Optional wall/sliding doors to divide spaces
Miele appliances - 30'' refrigerator & freezer, induction cooktop, speed oven, convection oven, exhaust hood, dishwasher, washer &, dryer
Lodes decorative lights
Scavolini designed bathrooms with IRIS tiling
Scavolini designed kitchen with IRIS tiling
XL Penthouses
3+ Bed, 4,411 SQ FT, Terrace, up to 3 floors, rooftop available
Berti flooring
Lodes decorative lights
Scavolini designed kitchen with IRIS tiling
Optional Miele tepanyaki
Multiple color scheme selections available
Miele appliances - 30'' refrigerator & freezer, induction cooktop, speed oven, convection oven, exhaust hood, dishwasher, washer &, dryer
Scavolini designed bathrooms with IRIS tiling
Optional wall/sliding doors to divide spaces
Custom "Exclusively By Disel" Design Collaborations
Each of these brands have created new product line extensions that reflect the essence of Diesel Living, as well as superior craftsmanship & quality:
Berti flooring in all residences
Brizo faucets & fixtures
Nero bathroom countertops
Lodes lighting
Scavolini custom cabinetry
Corian kitchen countertops
IRIS kitchen & bathroom tiles
Premium Italian wood interior doors
Optional move-in ready turn-key design packages available for ultimate ease of living
Moroso furniture
Poliform closets
Saletti tableware & accessories
Well Certified
Water - it covers aspects of the quality, distribution & control of liquid water in the building
Air - it assures high levels of indoor air quality across the building's lifetime through diverse strategies
Movement - promotes daily physical activity through environmental design
Light - it promotes exposure to light & aims to create lighting environments that promote visual, mental & biological health
Thermal comfort - aims to promote human productivity & provide a maximum level of thermal comfort among all building users through an enhanced HVAC system design & control by meeting individual thermal preferences
Diesel Wynwood Floor Plans