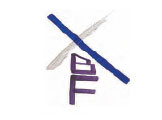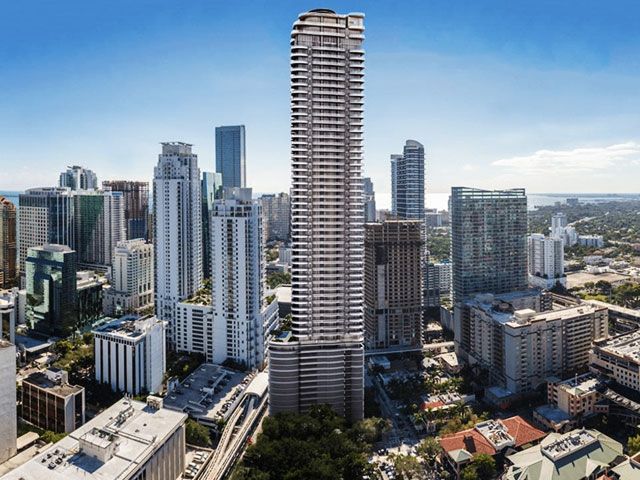 Apartments in Building:
522
Building height:
2414 ft / 224.30 m
Building Details & Policies
Seasonal Rentals Allowed
Rental Policy:

4 times a Year, 3 Months minimum

Lease after Purchase:

Okay To Lease

Pet Policy:

Possible Restrictions
Apartment Mix in Brickell Flatiron
Total

522

Studios

0

1 Bed

241

2 Bed

149

3 Bed

114

4+ Bed

18
Maintenance: $0.75 per sq.ft. / $8.07 per m2
Actual maintenance per unit may vary
Building height:
2414ft(224.30m)
Request Information
1 for Sale

3 Bedroom Units for Sale in Brickell Flatiron

| | | | | | | | | |
| --- | --- | --- | --- | --- | --- | --- | --- | --- |
| | PH5701 | 3/3.5 | 1,955 ft2 (182m2) | $3,495,000 | Furniture For Sale | | $1,788 ($19,243) | |





Pending Sales in Brickell Flatiron

These are recent sales that have not closed. The final sales prace will be published after the property closed.

6 for Rent

Please note!!!

Seasonal rentals are possible at Brickell Flatiron, however availability is limited. According to condominium policies the minimum rental period at Brickell Flatiron is 3 Months. For stays of less than 6 months, please visit our list of Miami Condos that allow short term rentals.

1 Bedroom Units for Rent in Brickell Flatiron

Apt
Bed/ Baths
Living Area
Rent
Furniture
Listed on
$ per ft2 (m2)
3211
1/1.5
826 ft2 (77m2)

$4,900

Unfurnished
$6 ( $64)
2811
1/1.5
826 ft2 (77m2)

$4,400

4%

$4,600

Unfurnished
$5 ( $57)
4404
1/1
665 ft2 (62m2)

$4,350

1%

$4,300

Unfurnished
$7 ( $70)

2 Bedroom Units for Rent in Brickell Flatiron

Apt
Bed/ Baths
Living Area
Rent
Furniture
Listed on
$ per ft2 (m2)
4412
2/2.5
1,356 ft2 (126m2)

$9,000

Unfurnished
$7 ( $71)
2515
2/2.5
1,446 ft2 (134m2)

$9,000

10%

$10,000

Furnished
$6 ( $67)

3 Bedroom Units for Rent in Brickell Flatiron

Apt
Bed/ Baths
Living Area
Rent
Furniture
Listed on
$ per ft2 (m2)
4910
3/3.5
1,692 ft2 (157m2)

$12,500

17%

$15,000

Unfurnished
$7 ( $80)

Statistics

FusionCharts will render here

Average Sales Prices by Units in Brickell Flatiron

Average Asking Price vs Average Sold Price in Brickell Flatiron

SOLD

Miami Residence Chart will render here
Brickell Flatiron Floor Plans
Brickell Flatiron offers 522 residences in 64 stories with different floorplans ranging in size from to sqft. plus large balconies. These are configured in one, two, three and four bedroom layouts.
Residences & Townhomes Floor 18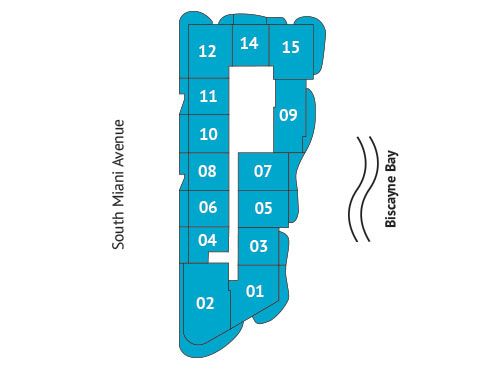 Residences Floors 19-49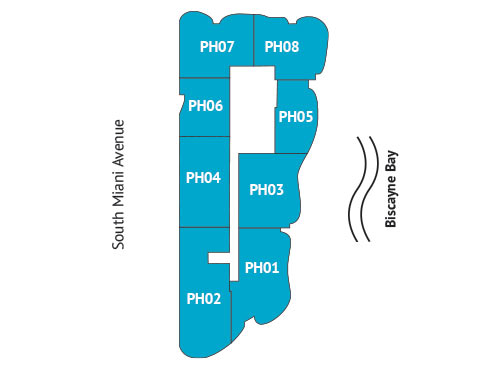 Penthouses Floors 50-61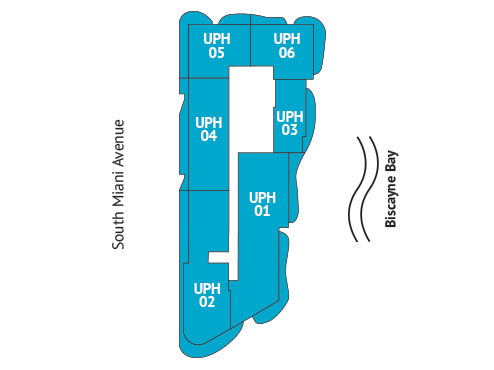 Penthouses Floor 62
Click the
property
on the siteplan or the
line of the table
below to view the detailed floor plan for that unit.
1
Condos for Sale
from $3,495,000 to $3,495,000
6
Condos for Rent
from $4,350 to $12,500
Maintenance:

0.75 per ft2 ($ 8.07

Built in:

2019

Units in Building:

522

Floors in Building:

64

Condo Sizes:

0 ft2
(0m2)

Architect:

Luis Revuelta

Developer:

Ugo Colombo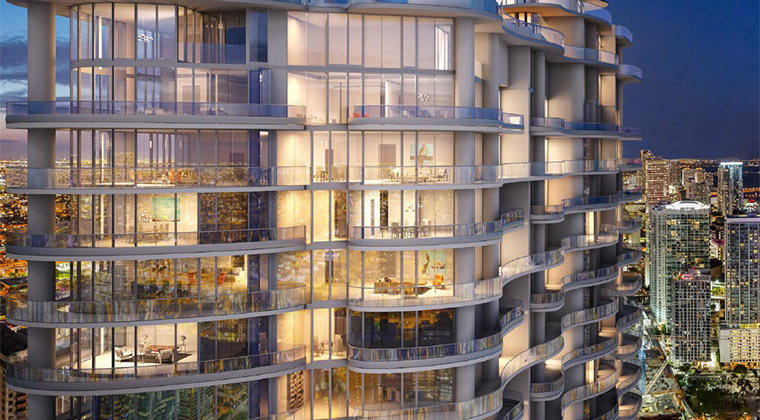 Brickell Flatiron brings a culture of elegance and artfulness to the center of downtown Miami's most vibrant neighborhood. Designed by architect Luis Revuelta, developed by Ugo Colombo and public spaces by legendary artist Julian Schnabel, this tower of soaring glass with sweeping exposures is contrasted by the romance of renaissance-revival interiors with a modern edge. Located in the heart of Downtown Miami, Brickell Flatiron is ideally situated within walking distance of Mary Brickell Village and Brickell City Centre, offering residents unparalleled access to a wide array of fashionable conveniences with picturesque sidewalk cafes, fine dining, shopping, markets, outdoor and cultural activities along the way.
Residence Interiors:
Furniture ready interiors with premium porcelain tile flooring made in Italy
Floor to ceiling height: 10ft in penthouse residences & 9ft in tower residences
Expansive floor plan layouts
Floor to ceiling windows and sliding glass doors throughout unit
Wide elliptical balconies with finished flooring
Panoramic views of the Miami Skyline and Biscayne Bay
Custom designed kitchen cabinets and faucets made in Italy
German professional grade appliances
Building Features and Amenities
Public spaces designed by acclaimed artist Julian Schnabel
Full service building
24-hour valet & covered garage self-parking
Additional bicycle and private storage space
Six destination controlled super-high speed elevators and separate dedicated service elevator
"Brickell Flatiron Link": An integrated digital concierge service available to all residence
Rooftop Pool towering 64 floors above the Brickell skyline boasting sweeping, 360° unobstructed water and city views
Rooftop spa & fitness center with pilates, yoga and aerobics studio, private steam, sauna and locker facilitiesт which include stunning city and bay views
A Second 18th floor pool designed specifically for lap swimming
Ground floor shopping, restaurant and lobby lounge
State-of-the-art business center and conference rooms
Private residents movie theater, event space, children play area and game room
With attention to detail and meticulously selected materials, including custom Italian finishes and professional-grade German appliances, Brickell Flatiron is a home for those whose standards of luxury demand the highest quality surroundings. All residences are furniture-ready and include premium, Italian porcelain tile flooring throughout the unit and terrace.
Kitchen
Italian made, custom designed and fully accessorized Snaidero kitchen cabinetry with stainless steel backsplash and stone countertops
Interior cabinetry and kitchen counter LED lighting
Miele stainless steel electric oven and microwave
Miele electric cooktop with custom designed stainless steel exhaust hood
Fully integrated refrigerator/freezer
Miele built-in dishwasher with multi-setting concealed control panel and clean air drying system
Double stainless steel sink with polished chrome fixtures made in Italy
Master Bath
Italian manufactured and custom designed Milldue suspended cabinetry
Honed-finished, imported Italian marble floor, base, and accent walls made in Italy
Italian custom designed double sinks
Chrome-finished Zucchetti faucets and fixtures with thermostatic valves in tub and shower made in Italy
Back-lit wall mirror above cabinet with dual side custom designed sconces
Custom designed under mount oversized tub with LED lights
Duravit white high-gloss ceramic toilet with soft close lid
For any questions about contact us
Call today 305 751-1000
Any questions about Brickell Flatiron?
Contact our